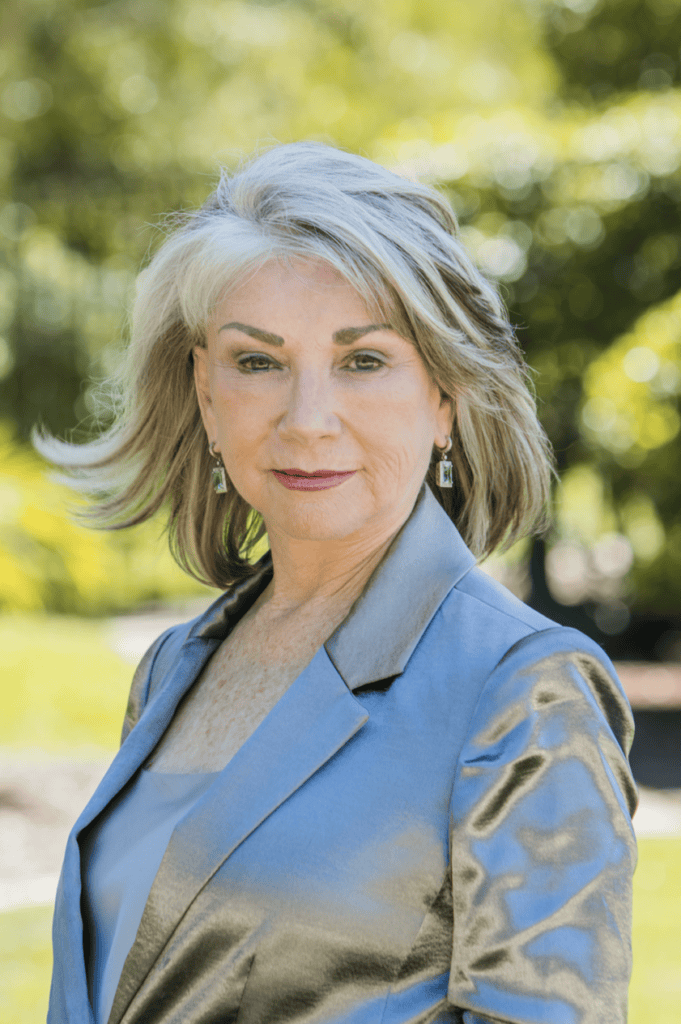 Ruth Westreich, President, Westreich Foundation
Artist / Activist / Philanthropist
Ruth Westreich, president of the Westreich Foundation, generously supports people and non-profit organizations that challenge The Normalcy Bias. Every day each one of us has learned to accept the unintended consequences of decisions that put profits before people and planet. Ruth believes it is possible to change this by taking incremental steps to educate oneself, learn from the underheard voices and then take action to become a change maker.
Above all, Ruth is a connector and strategist who creates communication bridges that bring together people and varied disciplines in health, the environment, discovery science and investigative journalism.
For decades, The Westreich Foundation has supported a variety of people and causes, including improving access and availability of whole-person medicine and personalized health, as well as restorative and organic agriculture and respective foods. In recent years, the realization that personal health cannot be achieved without planetary health has guided Ruth into new avenues of environmental activism and creativity through her art.
A recent example that illustrates the interconnectedness of human and planetary health is the Our Common Home Gallery exhibit, Care of Our Common Home, conversations of Consequence at University San Diego.
"Her activist art provides a unique platform for intergenerational dialogue on climate change and other critical issues that we face in building a better world for future generations."
– Emily Young, PhD, executive director, The Nonprofit Institute, University of San Diego
The Westreich Foundation uses thought-provoking art, activism and philanthropy to engage and unite people around the science and societal issues that erode and threaten human and planetary health, while providing an educational platform that inspires, connects, and supports organizations and people working toward healthier people and the planet.
Ruth Westreich Accomplishments
One of Ruth's major accomplishments was to help found the Nonprofit Institute at the University of San Diego 19 years ago. She was the principle funder for 13 of those years establishing a Master's and Doctoral in Nonprofit Leadership and Management. The Institute broadened to include a globally recognized research center, Governance Symposium, and many other certificate programs that support the nonprofit sector.
She has served as a board member of the Bravewell Collaborative, Samueli Institute, Scripps Center for Integrative Health, trustee of Bastyr University and many more prevention and health creation organizations.
Ruth was elected as a member of the American College of Nutrition in 2018. And is also a member of Jeff Bland's Personalized Lifestyle Medicine Institute's leadership council, a member of the American Nutrition Association's Leadership Council, UCLA Arts and Healing BOD, The Collaborative Advisory Council, USDs Nonprofit Institute BOD, Cal State San Marcos Institute for Palliative Care advisor, UCSDs Center for Integrative Medicine BOD and committee for Patient Experience at UCSD. She was also a supporter of Mimi Guarneri and the Academy of Integrative Health and Medicine and National Organization for the Arts in Healthcare and many more.
She is a published award-winning author of two books.
2019 American Nutrition Association – Founders Circle Award
2018 American College of Nutrition Membership
2017 Doctorate of Humanities from So Calif. Uni. Life Sciences
2017 AHA Go Red for Women Legendary Woman of the Year
2016 AIHM Change Maker Award
2016 Scripps Center for Integrative Medicine – Award of Generosity
2015 American Nutrition Assoc. – Leadership Council Award
2015 UCSD Center of Integrative Med. – Impact Award
2015 Center for Community Solutions – Philanthropist of the Year
2012 – 2015 Samueli Institute – Outstanding Board Member
2015 Lightbridge Hospice – Lights of LightBridge Award
2015 University of San Diego, SOLES, Philanthropist of the Year
2014 Mitchell Thorp Foundation – Pillars of Hope Award
2014 Cal State San Marcos – Volunteer of the Year
2013 UCSD Center of Integrative Med. – Aware of Generosity
2013 Cal State San Marcos – Seeds of Growth Award
2012 San Diego Hospice – Volunteer of the Year
2012 CHAD Health Hero Award
2012 North County Philanthropy Volunteer Award
2011 University of San Diego – Woman of the Year
2008Monarch Miracle Award
2008Casa de Amparo – Donor of the Year
The Westreich Foundation has been so much more than a funder. Ruth has been a thought partner, a steadfast cheerleader, and has pushed us as an organization to do better and think bigger.  Ruth is not afraid to take a chance on a good idea or groundbreaking work that she believes in, serving as a trailblazer and a role model in the field of philanthropy. One of the greatest gifts that Ruth has given us is connections to a circle of collaborators, funders, and advocates that have helped us scale and deepen our impact. Over the years, the connections that Ruth has introduced us to have grown wider and more robust. These growing networks are a testament to her model for using storytelling and connection as a catalyst for change.
Ruth and The Westreich Foundation has been supporting thoughtful dialogue, and comradery for many years. Whatever Ruth asks for I've always trusted that the intent and direction has been well-thought out, compassionate, and supportive of HUMANITY FOR ALL. In the halls of the world that Ruth walks in, she is a voice of love and cut-through-the-bull for all. Through efforts like this, we can create a bipartisan world paradigm and avoid the caution that Benjamin Franklin warned us about so long ago "They who would give up an essential liberty for temporary security, deserve neither liberty or security," (Benjamin Franklin)
The Westreich Foundation's support has enabled innovative research that likely would not have received support from business or government. For Health Research Institute, the Westreich Foundation's support facilitated development of ultrasensitive test methods for environmental contaminants that now serve university researchers, businesses and individuals seeking independent verification of healthier foods and chemical exposure. Creativity fuels science – The Westreich Foundation supports both. By bringing leaders from diverse sectors into conversation, the Foundation is stimulating new partnerships and new ideas for collaboration. Ruth is the ultimate pollinator to provide fertile ground for world-changing ideas and partnerships.
Ruth Westreich is a unique force in the movement for integrative health and medicine. She engaged her philanthropy as an activist – and as an empath. What separated Ruth from the body of the philanthropic community is her investment in the professions that were historically dismissed by the dominant school of medicine – the diminished "have nots" in these historic power relationships. In the past years, as the cracks in our universe have increasingly become apparent, Ruth shared with me the stunning set of Conscious Conversations paintings. I am intrigued to see where this twining together of Ruth's lives will take her – and us!
Strategic planning is the work of all non-profits. Along with sizeable grants, Ruth Westreich guided the National Organization for Arts in Health's board of directors through a strategic planning process that has sharpened our focus resulting in two major initiatives that are already benefiting the agencies and people we serve. Further, Ruth assisted us create an IMPACT Statement to communicate who we are and the unique work that we do in the world; that too has proved invaluable.
The Westreich Foundation has been a key integrator of healthcare and the key lifestyle supports needed for health creation. The Foundation's ability to facilitate the integration of all the disciplines of whole-person medicine to find common ground has been critical to our work at the Integrative Health Policy Consortium. Ruth's advocacy and support for highly visible initiatives has made a significant difference in raising awareness among Congressional members, health professionals, and consumer and community constituencies about the integration of modern medicine with healing practices that promote the physical, social and environmental aspects of health, healing and wellness.