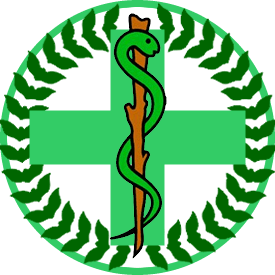 What is Natural Medicine?
Modern naturopathic medicine is a progressive medical system that integrates the best elements of traditional and conventional treatment modalities and focuses them around a central goal: supporting the inherent self-healing processes of the human person. While the profession formally called "naturopathic medicine" has existed for just over 100 years, its historical roots stretch back to the dawn of human existence.
It should be clearly noted that naturopathic medicine is not simply an empirical system of therapeutics based on the use of natural agents. Though it diverges significantly from the conventional medical model in some of its conceptual elements, the naturopathic medical model can explain empirical facts as they occur in nature, generate hypotheses that are experimentally testable, and offers an explanatory strategy rooted in basic biophysical sciences that gives rise to an integrated medical world view.
An increasingly important goal of contemporary medical investigation is in understanding how the activity of the human system influences the individual's health and susceptibility to disease. The general systems strategy inherent in the naturopathic model allows for a number of advantages in this regard over the reductionist strategy of the conventional medical model.  First, the general systems strategy allows for the re-integration of behavioral and psychosocial data that is arbitrarily ignored within the conventional medical model. Second, the systems perspective serves as an organizational guide, allowing naturopathic clinicians to target their interventions to the appropriate level of the human hierarchy.  Such an approach affords the possibility of the greatest efficacy at the lowest cost with the lowest level of side effects for procedures within naturopathy's treatment range.
Finally, because it is an integrated conceptual outline based on findings from biological, psychosocial, and cognitive disciplines, the general systems strategy avoids the fragmentation found in conventional medicine.  Instead it generates a common framework that can accommodate the preventive, curative, and rehabilitative aspects of total patient centered care.  In cases that lie outside naturopathy's therapeutic sphere, this framework provides a communication interface with which to confer with allopathic physicians.
---
Naturopathic Medicine Determinants of Health Factors That Influence Health
Inborn Determinants
Genetic make-up (genotype)
Intrauterine/congenital factors
Intrauterine influences: maternal nutrition, health, & lifestyle
Maternal exposures: drugs, toxins, illnesses, viruses, psycho-emotional
Constitution: determines susceptibility
Disturbances/Disturbing Factors
Illnesses: Pathobiography
Medical Interventions (or lack of)
Physical and emotional exposures, stresses and trauma
Toxic and harmful substances
Trauma (physical/emotional)
Toxemia
Addictions
Environmental disturbances, stress: environmental, physical, emotional
How We Live – Hygienic, Lifestyle, Psycho-emotional, Spiritual, Socioeconomic & Environmental Factors
Spirit
Spiritual life/practice
Self-assessment
Relationship to larger universe (trust, consciousness, compassion)
Exposure to Nature/ Environment
Fresh air
Clean water
Natural light
Geography and ecosystem
Exposure to natural systems, wild places, cycles
Diet, Nutrition, and Digestion
Unadulterated food
Optimal nutrition
Rest and Exercise
Rest and sleep
Recreation
Exercise and movement
Breath
Vital Force, vital reserve, energy
Structural integrity
---
Resources and Reading


Salugenecists – Joseph Pizzorno, ND
Heading Salugenecists is physician, educator, researcher and expert spokesperson, Dr. Pizzorno is founding president of Bastyr University. In 1996, he was appointed to the Seattle/King County Board of Health and the founding board of directors of the American Herbal Pharmacopoeia. In 2002, he became the founding editor of Integrative Medicine: A Clinician's Journal. Internationally known and respected for his work in Natural Medicine, he is considered by some as the father of the Natural Medicine movement. Dr. Pizzorno is the author of Total Wellness and co-author of the internationally acclaimed Textbook of Natural Medicine, Handbook of Natural Medicine, Natural Medicine Instructions for Patients, best-selling Encyclopedia of Natural Medicine (1,000,000 copies in six languages),Natural Medicine For the Prevention and Treatment of Cancer and soon to be released Encyclopedia of Healing Foods.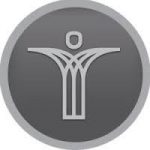 Southern California University of Health Sciences
Founded in 1911, Southern California University of Health Sciences (SCU) has been a leader in educating students to be competent and caring integrative healthcare practitioners for over 100 years. SCU has a history of providing the highest levels of patient care and has gained a reputation for excellence in an evidenced-informed curriculum.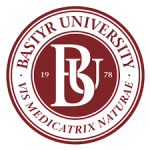 University of Natural Medicine
Bastyr University is the largest university for natural health arts and sciences in the U.S., combining a multidisciplinary curriculum with leading-edge research and clinical training to educate future leaders in fields such as naturopathic medicine, acupuncture and Oriental medicine, and whole food nutrition. A Bastyr education offers a broad foundation that prepares students to follow their hearts and flourish as successful holistic professionals.