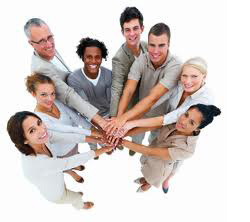 The term "integrative medicine" came into use in the United States in roughly 1995.  It was rooted in the emerging efforts of a subset of academic medical leaders who were seeking to integrate regular medical care with complementary and alternative therapies and professionals – such as practitioners of acupuncturists, doctors of chiropractic and naturopathic medicine, and massage and yoga therapists. The term was viewed and experienced as less of a challenge to the dominant school of medicine and a better descriptor of the fact that the vast majority of those who chose alternatives also integrated these with regular practitioners.
Founding Consortia 
In 2001, integrative medicine leaders of 12 of these major academic centers, with the support of their Deans and the significant backing of the Bravewell Collaborative of philanthropists, of which I was a member, formed what is now the Academic Consortium for Integrative Medicine and Health (ACIMH). They declared their consensus definition which today reads:
Integrative medicine and health reaffirms the importance of the relationship between practitioner and patient, focuses on the whole person, is informed by evidence, and makes use of all appropriate therapeutic and lifestyle approaches, healthcare professionals and disciplines to achieve optimal health and healing.
The field was promoted by the Bravewell Collaborative as "The New Medicine" in a PBS Bill Moyers special in 2006 then through a Bravewell-sponsored Institute of Medicine (IOM) Summit on Integrative Medicine and the Health of the Public in 2009. At the 3-day, multi-stakeholder, interprofessional gathering which the IOM characterized as the largest and most diverse of any it had ever hosted, the concept of "integrative health" emerged. Many viewed the focus on "health" as both more inclusive of fields that didn't see themselves as medicine and also as a more direct reference to the goal of transforming from the "sick-care" industry to a health-focused system.
Inclusion in Federal Law
Federal agencies recognition followed. The concepts of "integrative health" and of "integrative practitioners" and "licensed integrative health practitioners" were planted in federal statute in sections of the 2010 Affordable Care Act. Since 2011, by mandate, a "state-licensed integrative health practitioner" is on the Board of Governors of the Patient Centered Outcomes Research Institute. The mission of a new National Prevention, Health Promotion and Primary Care Council, is principally shaped around "integrative health." In 2015, the National Center for Complementary and Alternative Medicine at the National Institutes of Health changed its name to the National Center for Complementary and Integrative Health.
In 2016, just two decades after the concept was coined, the movement continues to grow. The ACIMH has grown to nearly 70 academic health center members. A separate consortium representing the licensed integrative professions changed its name to the Academic Consortium for Integrative Health and grew to 17 North American organizations and over 40 individual colleges. The Society for Integrative Oncology has led development of integrative services in a majority of oncology departments. They created the first inter-professional fellowship in the field.  International meetings on integrative medicine and health were held or in planning in the United States, Germany, Colombia, South Africa, India and elsewhere.

International Growth
The growth of the field is stimulated by multiple forces. Research on epigenetics, the microbiome and mindfulness support basic tenets. The value-based medicine movement to reform medicine in the United States shows significant alignment in its foci on patient and practitioner experience, whole system thinking, and cost savings. The WHO's Traditional Medicine Strategy 2014-2023 effectively promotes an integrative future as a means to guaranteeing primary care for all. Each bodes well for continuing expansion of integrative health and medicine models not throughout the United States but also the globe.
---
Reading and Resources


The Academy of Integrative Health & Medicine (AIHM) is a global, inter-professional, member organization that educates and trains clinicians in integrative health and medicine to assure exemplary health care. AIHM's training incorporates evidence-based research, emphasizes person-centered care and embraces global healing traditions. By combining science and compassion, AIHM is transforming health care.
The core areas of focus of the Academy are Membership (Individuals, Organizations, Chapters), Education (E-Learning, Conferences, Publications) and the Inter-professional Fellowship Program.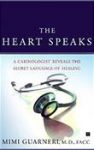 The Heart Speaks by Dr. Mimi Guarneri, M.D., FACC
A lyrical writer as well as a cardiologist, the author, founder and medical director of the Scripps Center for Integrative Medicine, describes how she learned that beyond the power of our most sophisticated medical equipment is a physician's humanity—"the listening ear, the healing touch, the devices of healers throughout time." Guarneri became highly accomplished at angioplasty and stent procedures, but came to realize that those she treated could also be helped by proper nutrition and stress reduction techniques such as yoga and visualization. Guarneri deplores the financial constraints that prevent doctors from spending time with patients and that many physicians have developed "a mechanic's mentality," focused on fixing rather than getting to know their patients.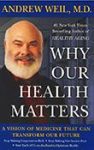 Why Our Health Matters: A Vision of Medicine That Can Transform Our Future by Andrew Weil
Andrew Weil, M.D., has degrees in biology and medicine from Harvard University. Author of the best-selling Spontaneous Healing and Eight Weeks to Optimum Health, he traveled the world experiencing and studying healers and healing systems and has earned
Bestselling Books: Healthy Aging: A Lifelong Guide to Your Physical and Spiritual Well-Being, 8 Weeks to Optimum Health: A Proven Program for Taking Full Advantage of Your Body's Natural Healing Power, Eating Well For Optimum Health: The Essential Guide to Bringing Health and Pleasure Back to Eating.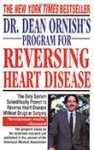 Reversing Heart Disease by Dr. Dean Ornish
Dr. Dean Ornish is the first clinician to offer documented proof that heart disease can be halted, or even reversed, simply by changing your lifestyle. Based on his internationally acclaimed scientific study, which has now been ongoing for years, Dr. Ornish's program has yielded amazing results. Participants reduced or discontinued medications; their chest pain diminished or disappeared; they felt more energetic, happy, and calm; they lost weight while eating more; and blockages in coronary arteries were actually reduced.
In his breakthrough book, Dr. Ornish presents this and other dramatic evidence and guides you, step-by-step, through the extraordinary Opening Your Heart program, which is winning landmark approval from America's health insurers. The program takes you beyond the purely physical side of health care to include the psychological, emotional and spiritual aspects so vital to healing. This book represents the best modern medicine has to offer. It can inspire you to open your heart to a longer, better, happier life.