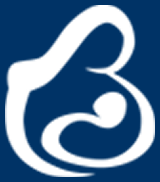 In 2011, the U.S. Supreme Court agreed with what Congress said in 1986, and that is:  government licensed vaccines are "unavoidably unsafe" and pharmaceutical corporations should not be liable for vaccine injuries and deaths. Today, when your child dies or is permanently brain injured after vaccination or the vaccine fails to protect your child, you cannot hold the vaccine manufacturer or the doctor who gave the vaccine accountable in court in front of a jury of your peers.
Barbara Loe Fisher is president of the National Vaccine Information Center (NVIC), a non-profit charity she co-founded with parents of DPT vaccine injured children in 1982. For the past three decades, she has led a national, grassroots movement and public information campaign to institute vaccine safety reforms and informed consent protections in the public health system. She has researched, analyzed and publicly articulated the major issues involving the science, policy, law, ethics and politics of vaccination to become one of the world's leading non-medical, consumer advocacy experts on the subject
She is co-author of the seminal book DPT: A Shot in the Dark (Harcourt Brace Jovanovich 1985) and author of The Consumer's Guide to Childhood Vaccines (1997);Vaccines, Autism & Chronic Inflammation: The New Epidemic (2008); Reforming Vaccine Policy & Law: A Guide (2014) and The Emerging Risks of Live Virus and Virus Vectored Vaccines: Vaccine Strain Virus Infection, Shedding and Transmission (2014). She is a video commentator for the NVIC Newsletter and Mercola Newsletter and a blogger at www.VaccineAwakening.blogspot.com. Her long public record of vaccine safety and informed consent advocacy was featured in the 2011 award winning film documentary THE GREATER GOOD.
http://www.nvic.org/NVIC-Vaccine-News/June-2016/defending-religious-exemption-to-vaccination.aspx